Originally from Vietnam, I have lived in Iowa, Michigan, California, Indonesia, and am now living in the Salt Lake area with my husband and two boys. Throughout my 20+ years with the State Farm family, I have been an agent, served as the Agency Field Executive in Iowa, and as the Sales Leader in the Detroit area. Ultimately, my passion for working with people and building relationships prompted me to become an agency owner once again in Salt Lake City.
I have been involved in various nonprofit organizations here in Utah, often as a board member. Our team loves to give back and frequently participates in community events! We are always looking to earn your business and to help you manage your everyday risk.
We're a team of local professionals located in my Salt Lake County office. Reach out to us for a free quotes on auto insurance, homeowner insurance, life insurance, umbrella protection, health insurance, business insurance, and other financial services products.
LOCATION
1516 S 1100 E, Suite B
Salt Lake City, UT 84105
Phone: (801) 533-8686
WEBSITE
PRODUCTS/SERVICES
Insurance for Auto, Homeowners, Condo, Renters, Personal Articles, Business, Life, Health, and Pet.
OWNERSHIP/MANAGEMENT
"As a business owner and a risk manager, my goal is to protect my customers from devastation resulting from unexpected loss. The most important focus for me is to help my customers meet their life and financial needs and give them all of the information necessary to make the right decisions for themselves and their families. With over 20 years of insurance experience, I provide my customers with a reassurance when it comes to their auto insurance, home insurance, life insurance and more."
-Kim Hinkle, State Farm Agent, LUTCF, Chfc
https://utahindependentbusiness.org/wp-content/uploads/2022/10/Untitled-design-1-1.png
600
730
Veronica Harvey
/wp-content/uploads/2018/09/UIBC-logo-rev@2x.png
Veronica Harvey
2022-10-20 12:16:36
2022-10-20 12:19:45
Kim Hinkle, State Farm Insurance
Health Insurance Concierge for Individuals and Businesses in Utah
A little bit about LegUp Health
LegUp Health launched in 2020 after its founder witnessed first-hand the challenges American workers and their families were faced with when their profession required them to purchase their own health insurance. Today, 200k+ Utahns buy their own health insurance. For them, finding, using, and managing health insurance is an overwhelming experience. Every year, they waste countless time and money buying the wrong plan or misusing the right one. LegUp Health is a new type of health insurance agency focused on service (not sales), enabled by software (not paper), and supported by unbiased coaches (not commissioned brokers).
WHY INDEPENDENT BUSINESSES MATTER
"Local, independently-owned businesses are special because they teach future generations how commitment and collaboration can lead to success personally, professionally, and within the community."
~ JD Cleary, owner
LOCATION
Website: www.leguphealth.com
435-800-1018
Message:jd@leguphealth.com
PRODUCTS/SERVICES
Health insurance concierge for individuals and businesses in Utah
OWNERSHIP
JD Cleary
REVIEWS
"I've always had coverage through my employer until this year. Navigating individual health insurance alone was a nightmare. LegUp Health makes it less frustrating."

– Alison, Utah
"When I moved to Utah, I had no idea which individual health insurance plans were best. And as a business owner, I didn't have time to figure it out on my own. LegUp Health helped me find the right plan and saves me time when I have questions." – David, Utah
https://utahindependentbusiness.org/wp-content/uploads/2022/02/LegUp-logo.png
88
440
Aimee Cook
/wp-content/uploads/2018/09/UIBC-logo-rev@2x.png
Aimee Cook
2022-02-10 15:54:57
2022-03-03 14:16:27
LegUp Health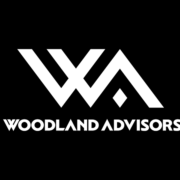 https://utahindependentbusiness.org/wp-content/uploads/2020/04/woodland.png
600
730
UIBC
/wp-content/uploads/2018/09/UIBC-logo-rev@2x.png
UIBC
2020-04-28 00:56:25
2020-04-28 01:51:50
Woodland Advisors
As an independent broker, Ark works with a number of the nation's top health and life insurance companies to find the best policies to protect your family and finances in times of trouble. As the company has grown, we've built a dedicated team of experts in each niche in the health insurance industry. We can help you compare health plans to make the best decision based on your unique circumstances and budget. At Ark, we love our community and believe in fully immersing ourselves in the causes, people, and places that we care deeply about. We invest time in our team, fellow business owners, and our clients to create lasting relationships and a true sense of community. We can help you navigate the complex world of health insurance. Give us a call or request a health insurance quote now.
About Ark Insurance Owner Rebecca Yates
Rebecca Yates is a published author, licensed insurance broker, consultant and owner of Ark Insurance Solutions, LLC. She has been working in the health insurance industry since 2004. Before starting Ark in 2010, Rebecca worked for a diverse range of organizations including insurance brokerages, aerospace engineers, emergency medical suppliers, and technology consultants. She received a Bachelor of Arts degree from Westminster College and is currently serving on their Alumni Board, along with various committees at the college. She is also actively involved with Business Network International, Corporate Alliance, and most recently served on the board of Women in Insurance and Financial Services (WIFS). Rebecca is very passionate about providing appropriate insurance coverage to her clients, taking the time to learn their needs and design unique programs. Her varied background and experience with both large partially self funded groups and small fully insured groups brings a unique perspective to all of her endeavors. As the health insurance industry is always changing, she consistently takes the time to learn the changes and ensure that all of her clients are kept up to date. She also speaks on issues such as Health Care Reform, health insurance partial self funding, ERISA 101, and health insurance basics. In her spare time she runs a custom clothing line, and a few other businesses. She loves to read, improve her home, and travel. She has a beautiful family and enjoys spending time with her two daughters.
WHY UTAH INDEPENDENT BUSINESS COALITION
"I love being informed about what is happening politically and legislatively in direct relation to my business. Having an organization that is giving this perspective focus and working on change is what I have been looking for. Add in the mentoring in the round tables and the network of like-minded businesses and it's everything I need!"
– Rebecca Yates, owner of Ark Insurance
LOCATION
655 East 4500 South. Suite 210 Murray, Utah 84107 801-901-7803 Message: info@ark-ins.com Website: ark-ins.com
PRODUCTS/SERVICES
Health Insurance, Dental Insurance, and Vision Insurance for individuals/families and companies (group plans).
OWNERSHIP
Rebecca Yates
REVIEWS
"I highly recommend Ark! Rebecca is phenomenal at navigating insurance. She will find you the best coverage and cost for your family. Before using Ark I never knew exactly what I was buying."
-Natalie Parkin, Salt Lake City
"Rebecca Yates is amazing at helping to navigate a very complex market. Her knowledge is invaluable so that we could find the right policy to fit us."
– Ezralea Robbins, Salt Lake City
"I worked with Jesus and Rebecca on finding the right health coverage for me when I stopped my employer sponsored health insurance. Boy, am I glad I did! This dynamic duo couldn't have made the overly complicated insurance world any easier to navigate. They are so professional, and are genuinely interested in answering questions with me via email, texts, and phone calls. Now, I have the perfect health plan that fits my needs and budget, and someone to go to if I ever need more help. HIGHLY recommend Ark Insurance 110%!."
– Erin McKennon
https://utahindependentbusiness.org/wp-content/uploads/2019/10/uibc-ark.png
600
730
dburton_90067so9
/wp-content/uploads/2018/09/UIBC-logo-rev@2x.png
dburton_90067so9
2019-11-05 09:41:45
2022-05-19 12:56:30
Ark Insurance
Scroll to top