Vest Pocket Member Spotlight: Babs De Lay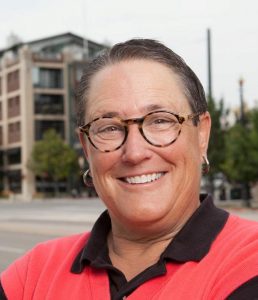 This month we profile Vest Pocket Member Babs DeLay, founder and principal broker at Urban Utah Homes and Estates. Babs was also this year's recipient of Vest Pocket's Richard M. Wirick Lifetime Achievement Award. This award honors a local entrepreneur or business leader who has contributed to our economy and our community through his or her efforts of focusing on local independent business issues and supporting the vitality of the local business community.
As a savvy businesswoman and activist, Babs has left her 'green' stamp on this city, not just by giving back and inspiring others to do the same, but also by practicing what she preaches, in all forums she dabbles in.
Babs is very accomplished in the business arena. After working as a licensed realtor since 1984, she founded Urban Utah Homes and Estates in 2001 and remains the principal broker. Babs works and lives downtown in the Dakota building, and saw a need to house her real estate business there to service the urban areas as the population in Salt Lake City continues to grow. She focuses on senior citizen estates, downtown east-side residential property listings and sales, and new downtown development and condos.
Her office is environmentally responsible and the brokerage was the first E-2 certified real estate brokerage in Salt Lake City.
Babs is a nationally recognized instructor in real estate marketing and was awarded the Distinguished Real Estate educator in both Utah and nationally. Babs served a voluntary, 8 year-term, as the Salt Lake City Planning and Zoning Commissioner.
She also served for 5 years as a Director of the Salt Lake Board of REALTORS, as well as the past President for the Salt Lake Chapter of the Women's Council of Realtors.
Babs' community involvement parallels her business accomplishments. As an activist and champion of public service, Babs does not shy away from the issues facing women, or our community. A few other volunteer positions she has had over the years, illustrates her commitment to creating positive change.
Chair, Downtown Merchants Association, Salt Lake City, 4 years
Past Board member, Utah Hispanic American Festival
Hosting the Women's music program, KRCL public radio for the last 28 years
Past President, Rape Recovery Center Board of Directors
National 2005 Outstanding Award for Advocacy and Community Work in Ending Sexual Violence Against Women from the National Sexual Violence Resource Center
Advisory Board, Utah Coalition Against Sexual Assault
Current Trustee, Utah Transit Authority (UTA)
State Secretary, Utah Girl Scout Council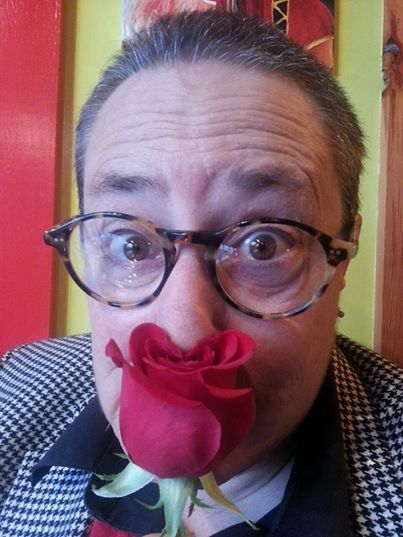 Babs is also a great supporter of local, independent businesses. "I like spreading the word that local is better, that yes, there are over 3,000 public parking places downtown and that all public transportation downtown to all local businesses is free. We live in the Free Zone, we work in the Free Zone." says De Lay.  "I am the person that shops local 95 percent of the time. I am the person that has never been in a Walmart."
In her free time, Babs plays on the Bonneville Golf team. Having grown up with her father who played with professional golfers like Arnold Palmer and Jack Nicklaus, Babs learned the sport, and she has been playing ever since. She is also an artist, carrying a pad and small set of coloring pencils with her and sketching mementos daily of her surroundings or places she visits.
Babs De Lay is one of those people who soldiers on, even in the face of adversity. She does not get discouraged by the countless neighbors she faces daily that are in need of help, or the never-ending issues that surround sexual violence. Her desire to institute change in her community is obvious in the work that she does every day, both on a professional and personal level. Babs is a tireless seeker of possibilities.
https://utahindependentbusiness.org/wp-content/uploads/2017/08/babs-delay.png
756
875
UIBC
/wp-content/uploads/2018/09/UIBC-logo-rev@2x.png
UIBC
2017-08-22 20:33:37
2018-06-27 06:03:53
Vest Pocket Member Spotlight: Babs De Lay