Thanks for Joining Us For The Small Business Owner's Guide to Managing Anxiety, Depression, and Stress
Being your own boss, controlling your own destiny, pursuing your dream – all reasons why you might have chosen to start your own business. But as small business owners we face some unique stressors – financial stress, professional isolation, long hours and blurred boundaries between home and family life. All of these factors can have a huge impact on our mental health.
On Wed., Sept. 20th Vest Pocket presented the first event in our Mental Health For Small Business Owners series. Speakers included clinical psychologist Steven J. Chen, Ph.D., licensed clinical social worker Ed Peterson, (owner of Sugar House Family Therapy), and Steven Beal, certified neurokinesis trauma therapist and Reiki master teacher.
In the coming weeks Vest Pocket Business Coalition will be announcing two additional events focusing on Mental Health for Small Business Owners which will be presented in the next six months.
Highlights
Steven Beal on "Vibrational Healing"
Speaker Bios
Steven J. Chen, Ph.D
.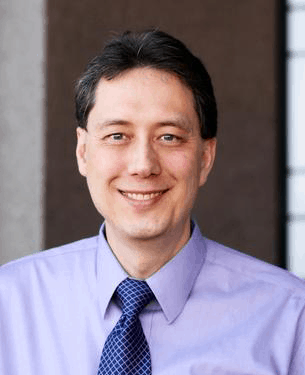 Steven was trained in Clinical Psychology and obtained his Ph.D. in 1992. He has worked at a Veterans Administration Hospital assisting our servicemen and women in working through PTSD and other challenging problems.
Steven was Director of Psychology at the Utah State Hospital for five years, overseeing the psychological assessment and treatment of several hundred patients. He was responsible for a full psychological staff and psychology trainees during his tenure. He then worked as Deputy Director of the Department of Substance Abuse and Mental Health (DSAMH) with an annual budget of $100 million and overseeing 20,000 lives in the state of Utah.
Since 2000, Steven has worked as an organizational consultant specializing in helping CEOs and top level executives identify, develop, and accelerate individual, team and organizational performance through maximizing high achieving human behavior.
Steven has worked with several thousand individuals, teams, and organizations over the past 29 years. His focus is on assisting senior leadership in reaching critical goals through ensuring the right individuals are in the best suited roles, and assisting transformational change for success.

Ed Peterson, LCSW, MBA
Ed is a licensed clinical social worker and psychotherapist in private practice in Salt Lake City, Utah.
He is also the Clinical Director of "the block" a substance abuse Intensive outpatient program in Salt Lake City. "the bloc" is owned by Balance House, a nationally renowned recovery program and sober living home.
Ed also owns and operates Sugarhouse Family Therapy. Ed works mainly with adults age 18-75. He specializes in therapy for addiction, trauma, families, codependency, relationships, marriage, mood disorders, and anxiety disorders. Ed's experience and training is in the following areas: Emotionally Focused Therapy (EFT) Couples Therapy, Jungian Therapy, Cognitive Behavioral Therapy (CBT), Group Therapy, Gestalt Therapy, Mindfulness, and Mind-Body bridging (MBB) for trauma.
Ed worked as a therapist and primary counselor for five years at Cirque Lodge, a world-renowned drug and alcohol treatment center in the mountains of Utah. Ed's Cirque Lodge experience taught him the skills of addictions therapy, the skills of family work, and ignited in him a passion for recovery. While at Cirque, Ed delivered a monthly lecture titled "The Family System of Addiction" during the Cirque Family Week.
As a recovering person, Ed understands the devastation and destruction that addiction creates for addicts and their families. Ed's style is highly encouraging to his clients. He encourages them to take calculated emotional risks and to do the hard emotional and spiritual work needed to heal and recover. He believes that families need their own programs of recovery and he teaches families the skills to improve family communication, improve self-care and increase personal serenity. Ed also believes that families can recover from the pain and suffering of codependency if they will learn to love appropriately, maintain healthy boundaries, and practice self-care. Ed cares deeply for the process of growth and change.
Ed is the father of three and happily married to his partner Candace.
Steven Beal, Certified Reiki Master Teacher and Fitness Trainer
• Trauma Therapy Neurokinesis – Certified with
Prolympian International Trauma Coaching
• Reiki Master Teacher
• Registered and Certified with the National Guild of Hypnotists
• Personal Fitness Trainer – Certified AAFA Trainer
• Yoga Instructor – Spin Instructor
• Deeksha Spiritual Trainer – Oneness University, India
• Vibrational Healing, Trapped Emotional Release treatment
https://utahindependentbusiness.org/wp-content/uploads/2017/09/vp-logo-sept.png
200
200
UIBC
/wp-content/uploads/2018/09/UIBC-logo-rev@2x.png
UIBC
2017-09-08 12:48:28
2018-06-27 06:03:53
Thanks for Joining Us For The Small Business Owner's Guide to Managing Anxiety, Depression, and Stress