Utah Independent Business Coalition (UIBC) News
January 2015 – Legislature Warmup event featuring Frank Pignanelli, political commentator from the Deseret News. Held at the Wasatch Retreat & Conference Center in downtown Salt Lake City.
February 2015 – What Small Business Needs To Know About Creating An Effective Modern Website event featuring Jocelyn Kearl and Michael Yount from Third Sun Productions. Held at the Miller Small Business Development Center in Sandy, Utah.
February 2015 – 2 board members represented Vest Pocket at the Utah Non-Profits Association "Day on the Hill" event at the Utah State Capitol.
March 2015 – Steps to a Successful Business Exit & Planning the Business Owner's Financial Future event featuring Susan Wieck and Jon Parry. Held at the Salt Lake Chamber of Commerce.
April 2015 – Installation of 7 new board members and recognition of outgoing board members Karin Palle, Pat Holmes, and Robin Carbaugh for their several years of service on the board.
May 2015 – Awards Ceremony: Independent Business Advocate Award to Jessica Thesing and the Richard M. Wirick Lifetime Achievement Award to Lucy Cardenas, Bill Corker and The Cardenas Family Heritage, Owners Red Iguana. Held at the Gallivan Stage in downtown Salt Lake City.
June 2015 – Joint meeting of the boards of Vest Pocket and Local First to discuss issues of mutual interest between the two organizations.
August 2015 – Summer Social Barbeque celebration. Held at Church & State business incubator, downtown Salt Lake City.
October 2015 – Co-sponsor along with several other community organizations of the Salt Lake City mayoral and council debate including candidates Ralph Becker and challenger, Jackie Biskupski, as well as SLC City Council District 6 candidates Tracey Harty and Charlie Luke. Event was held at Clayton Middle School in Salt Lake City.
October 2015 – Vest Pocket's website at www.utahindependentbusiness.org was substantially updated and improved, including a modern platform for providing news and information of particular importance to Utah's local, independent businesses.
November 2015 – Co-sponsor with AARP-Utah of a Town-Hall Meeting To Discuss Employee Retirement Plans For Utah's Private-Sector Workers, with speakers Sen. Todd Weiler, Chief Deputy State Treasurer David Damschen, and AARP State Director Alan Ormsby. Event was held at the Church & State Business Incubator in downtown Salt Lake City.
December 2015 – Annual Holiday Mixer event for Vest Pocket members and friends. Event held at Cactus & Tropicals in Salt Lake City.
https://utahindependentbusiness.org/wp-content/uploads/2016/01/vp-logo-blog.jpg
670
670
dburton_90067so9
/wp-content/uploads/2018/09/UIBC-logo-rev@2x.png
dburton_90067so9
2016-01-01 04:27:24
2016-01-25 04:50:31
2015 Summary of Vest Pocket Events & Accomplishments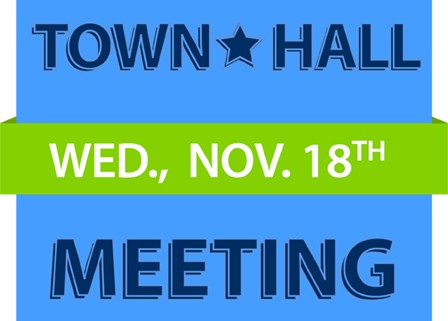 Click below to hear Vest Pocket President Jon Parry talk about this important event!
This event is free but space is limited. Click here to register now to reserve your seat.
Join the Vest Pocket Business Coalition on Wednesday morning, November 18, 2015, as we and other organizations and state officials discuss solutions for helping private-sector employees save for retirement. An individual is over 15 times more likely to save for retirement if the employer offers a savings plan. However, more than 50% of private-sector workers in Utah don't have a way to save for retirement through their workplaces because their employers don't offer 401k or other retirement plans for employees. Statistics also show that most workers do not have IRA or other personal retirement savings accounts, despite their availability. The reality is that if action isn't taken now to improve retirement account access in Utah, social safety programs are likely to balloon leaving Utah taxpayers to foot the bill.
Join us as Sen. Todd Weiler, Chief Deputy State Treasurer David Damschen, and AARP State Director Alan Ormsby lead a conversation with business owners about solutions to the retirement savings problem in Utah, including possibly implementing a state-sponsored plan through automatic payroll deductions. A work group comprising several state officials and business organizations has been studying the issue this year and is formulating recommendations. What are your opinions about the issue? How might possible state-sponsored solutions affect your business? Come learn more and join the discussion the morning of November 18.
A complimentary light breakfast with coffee & juice will be provided
Date & Time: November 18, 2015, 8:00 to 9:30 AM
Location: the Church & State Business Incubator, 370 South 300 East, Salt Lake City
(parking available on 300 East and in the Salt Lake City Library underground parking across 400 South)
Cost: Free!
Space is limited. Click here to register now to reserve your seat.
https://utahindependentbusiness.org/wp-content/uploads/2015/10/Vest-Pocket-Town-Hall-small2.jpg
448
448
dburton_90067so9
/wp-content/uploads/2018/09/UIBC-logo-rev@2x.png
dburton_90067so9
2015-10-20 02:35:06
2018-06-27 06:03:56
Join us for a Town Hall Meeting on Nov. 18th to Discuss Employee Retirement Plan Availability for Utah's Private-Sector Workers