Join Us For "Delegating Effectively to Help Your Business Grow"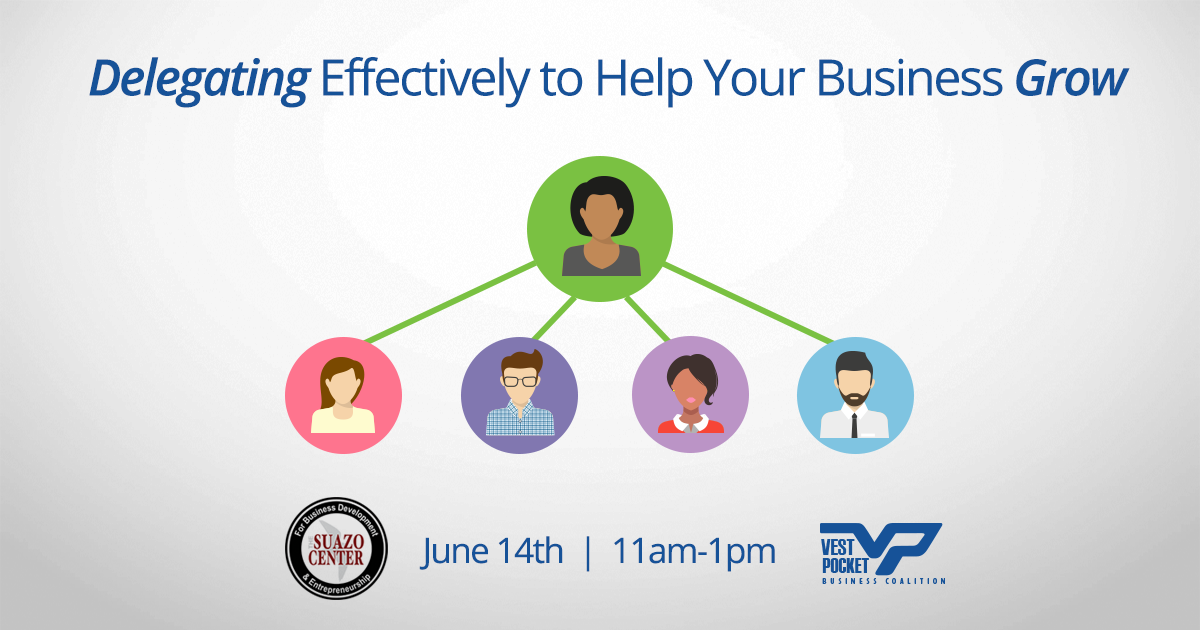 Most small business owners understand the importance of delegating, yet few do it effectively. This can lead to lower revenue, slower growth, and increased stress.
Want to learn how to keep your team accountable and trust that things gets done?
Join Vest Pocket Business Coalition at the Suazo Business Center for "Delegating Effectively to Help Your Business Grow"
In this workshop, strategic performance coach & advisor Camilla Kragius will show you how to figure out what to delegate and to whom. You'll learn how to create a simple system so you don't have to reinvent the wheel each time, how to communicate effectively, and why having an organizational chart without employee names is a must for every business.
When: Thursday, June 14th, 11:00am-1:00pm
Where: Suazo Business Center, 960 W 1700 S, Salt Lake City, UT
Cost: $12/Vest Pocket members or $15/non-members (includes lunch)
This event is presented by Vest Pocket Business Coalition and the Suazo Business Center.
Speaker Bio
Camilla Kragius is a Strategic Performance Coach & Advisor who works with business owners and their teams showing them how to reach that next level and work more efficiently. She believes in using simple tools that give big results. Camilla specializes in time management, productivity, mindset, goal-setting, high performance as well as sales, leadership communication and business strategies. Her clients range from startups to 100 million dollar companies.
https://utahindependentbusiness.org/wp-content/uploads/2018/05/VP-2018-June-sm.png
630
630
UIBC
/wp-content/uploads/2018/09/UIBC-logo-rev@2x.png
UIBC
2018-05-18 04:36:29
2019-07-13 18:04:08
Join Us For "Delegating Effectively to Help Your Business Grow"