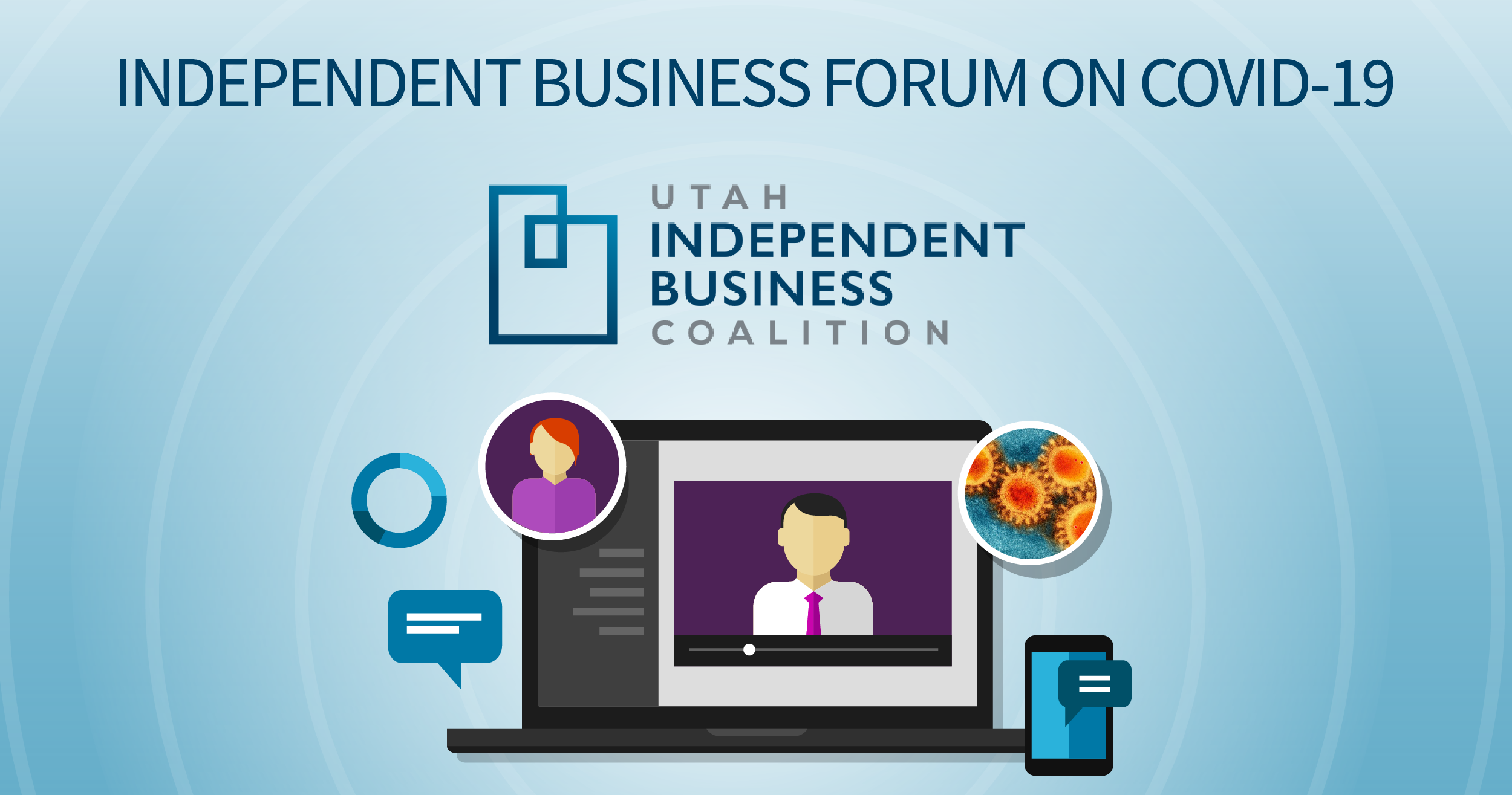 Thursday, March 26, 2020
We want to sincerely thank each and every one of you for attending today's virtual forum on COVID-19. This was exactly the kind of feedback and participation we were looking for.
As was mentioned on the call, we will be hosting this meeting weekly and would like to continue this conversation throughout the week on our facebook forum:
https://www.facebook.com/groups/142558210460193/
Here are links to various slides, reports, and websites referenced in today's meeting:
The following graphic is from the The Utah Leads Together Plan:
The following graphic is from the 2016 report "Cash is King: Flows, Balances, and Buffer Days – Evidence from 600,000
Small Businesses", which can be accessed here.
The Board of Utah Independent Business Coalition has issued a Proclamation Requesting Relief For Small Businesses in Utah. We encourage you to read the proclamation and provide any feedback to us prior to Monday, March 30th when we begin collecting signatures. You can read the proclamation here.
Here are the details on Summit County's declaration: https://summitcountyhealth.org/public-announcements/3-25-20-summit-county-issues-stay-at-home-order-to-residents/
Info on the US Dept. of Labor's Families First Coronavirus Response Act: https://www.dol.gov/agencies/whd/pandemic/ffcra-questions
The New Employer Obligations under the Slightly Revised Families First Coronavirus Act (H.R. 6201): https://www.jacksonlewis.com/publication/new-employer-obligations-under-slightly-revised-families-first-coronavirus-act-hr-6201
Contact information for today's guests:
Representative Mike Winder
District 30
mikewinder@le.utah.gov
801-633-1300
Representative Robert M. Spendlove
District 49
rspendlove@le.utah.gov
801-560-5394
You can watch the video from today's virtual meeting below:
Special thanks to Salt Lake County Economic Development for the sponsorship of UIBC's educational events.
The next virtual meeting will be on Thursday, April 2. Click here to register to join the meeting.
P.S. You can support our mission by joining UIBC. Click here for more information: https://utahindependentbusiness.org/join/
https://utahindependentbusiness.org/wp-content/uploads/2020/03/covid-thumb.png
428
428
dburton_90067so9
/wp-content/uploads/2018/09/UIBC-logo-rev@2x.png
dburton_90067so9
2020-03-24 13:06:33
2020-03-27 11:55:37
UIBC's Independent Business Forum on COVID-19, Thurs., 3/26